protector Release
PROTECTOR by Lia Fairchild
Featuring Jackson and Catherine
Genre/Trope: Age-gap
AVAILABLE NOW!!! FREE IN KU!!!
https://geni.us/ProtectorAmazon
Add to Goodreads:
https://www.goodreads.com/book/show/60311996-protector
Salvation Society Author Page:
https://www.thesalvationsociety.com/books/author/lia-fairchild/
Blurb:
From the moment I laid eyes on Shay Cane, I knew she'd be trouble.
I swore I'd never work with another celebrity, but when Jackson asked me to protect her
from a stalker, I couldn't refuse.
I need to protect her.
Being near the beautiful, young woman is even more difficult than I imagined. No matter
how hard I fight to keep things professional, she gets under my skin, testing
me…tempting me.
And now I want her more than my next breath.
But I know all too well that distractions can get someone killed, and I won't risk Shay's
life.
How can I still keep her safe if she's in my arms…in my bed?
When she pushes me to my limits, and I break every rule as a protector, it might be the
mistake that costs us both everything.
Review:
Shay is a celebrity that just wants to make her own decisions and live her life for herself. She sometimes feels like everyone knows what's best for her but her. When a stalker becomes more and more active she has no choice but to have a bodyguard. What she didn't expect is the older, handsome, Brooks. Brooks has had his fair share of drama and celebrity and does not want to do that again, but as a favor to his boss, he takes a job. When he meets Shay he knows he will do whatever he has to in order to protect her. This story is about balance and love. It's about making sure that no one takes a shot at his girl and it's about growth for the both of them. Fall in love with a bodyguard you wish was yours.
About the Author:
Bestselling author Lia Fairchild writes romance and women's fiction. Fans of her books praise her endearing, real characters who come to life in stories that will touch your heart. Fairchild is addicted to the warmth of Southern California and holds a bachelor's degree in journalism and a multiple-subject teaching credential. She is a wife and mother of two.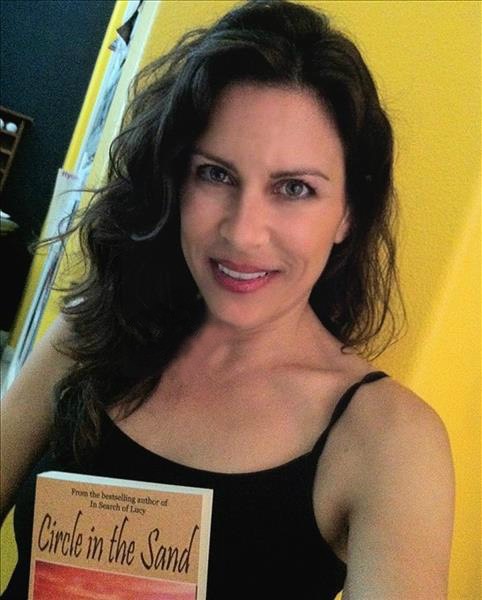 Connect w/Lia:
Website:
http://www.liafairchild.com/
Amazon:
http://amazon.com/author/liafairchild
Goodreads:
https://www.goodreads.com/author/show/4671039.Lia_Fairchild
TikTok:
https://www.tiktok.com/@lia.fairchild
Want to keep up with new books coming?
Sign up for the Live Alert ➜
geni.us/JoinSSociety
Hang out with us! ➜
geni.us/SSHangout