dirty swedish PLAYER Release
🔥🔥 HOT NEW RELEASE 🔥🔥
Dirty Swedish Player is LIVE!! #OneClick today!!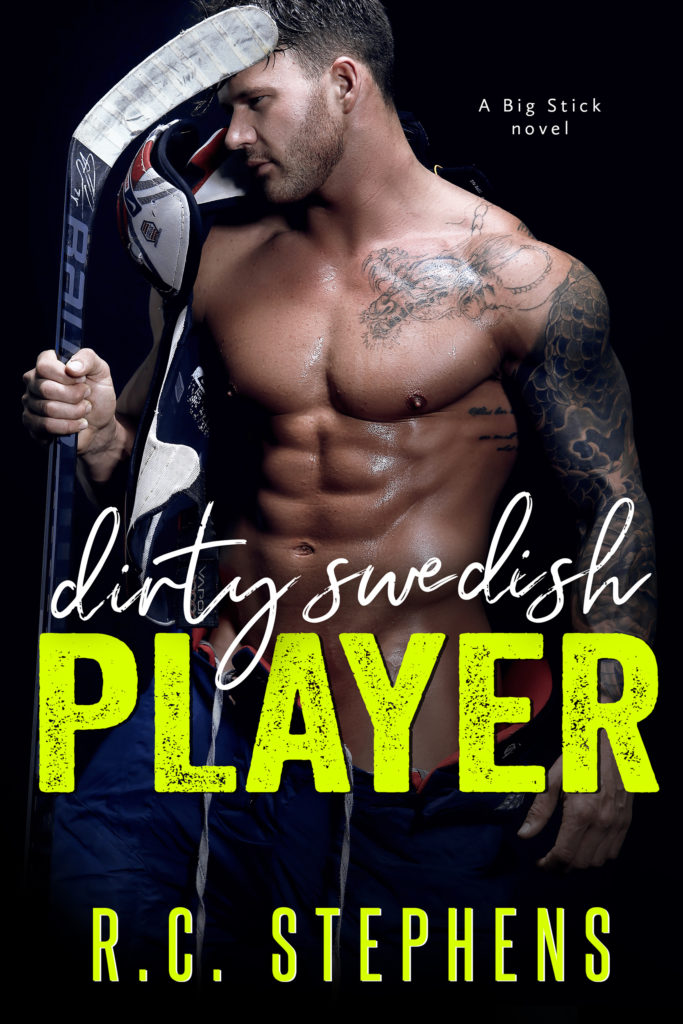 NHL hockey star Nils Karlsson is dealing with the aftermath of a drunken mistake. A pic of his cock along with the #bigstick has gone viral.
The managers of his NHL hockey team have placed him on probation and told him to find a girlfriend and settle down, but he doesn't want to give up on his wicked ways.
When his former stepsister reappears in his life, she's a picture of beauty, innocence and brains. She hates his guts, but he makes her an offer she can't refuse . . .
Broke and desperate, Sierra Cole believes bad things happen in threes. Now she's waiting for the other shoe to drop, and it does, in the form of her former hotter-than-hell stepbrother.
She hates him with a passion, but she's in a bind and he's willing to pay her to be his fake girlfriend. Easy, right?
Wrong.
His kisses are scorching hot and he plays her body like a perfectly tuned violin. Too bad he isn't relationship material.
Will the nerd score the dirty Swedish player, or will this fake relationship end in heartbreak?
Add to your Goodreads TBR:
https://www.goodreads.com/book/show/48069563-dirty-swedish-player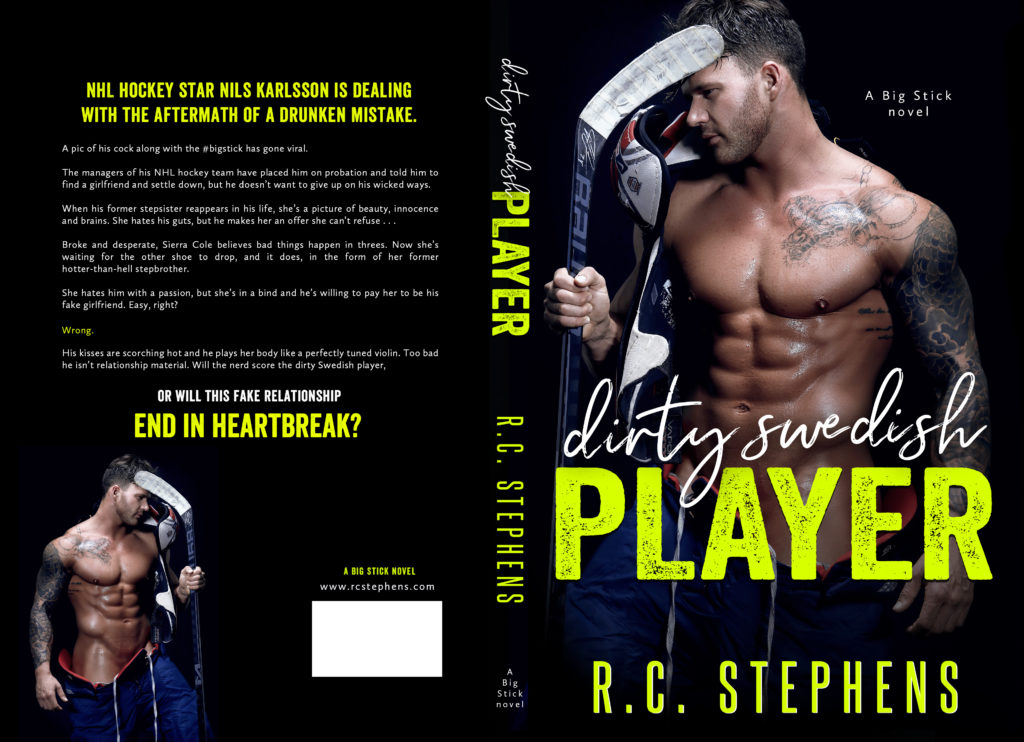 PURCHASE LINK:

Amazon:
https://amzn.to/31EUve2
PURCHASE LINKS TO OTHER BOOKS IN THE SERIES
#OneClick BIG STICK (Book 1 Standalone, hockey rom com)
Amazon:
https://amzn.to/2MtJCqW
Nook:
https://bit.ly/2p9TidO
Kobo:
https://www.kobo.com/ca/en/ebook/big-stick-1
#OneClick BUTT ENDING (Book 2 Standalone, Hockey rom com):
Amazon:
https://amzn.to/2oZTlMH
Nook:
https://bit.ly/31sXgil
Kobo:
https://www.kobo.com/ca/en/ebook/butt-ending-a-big-stick-novel
TEASER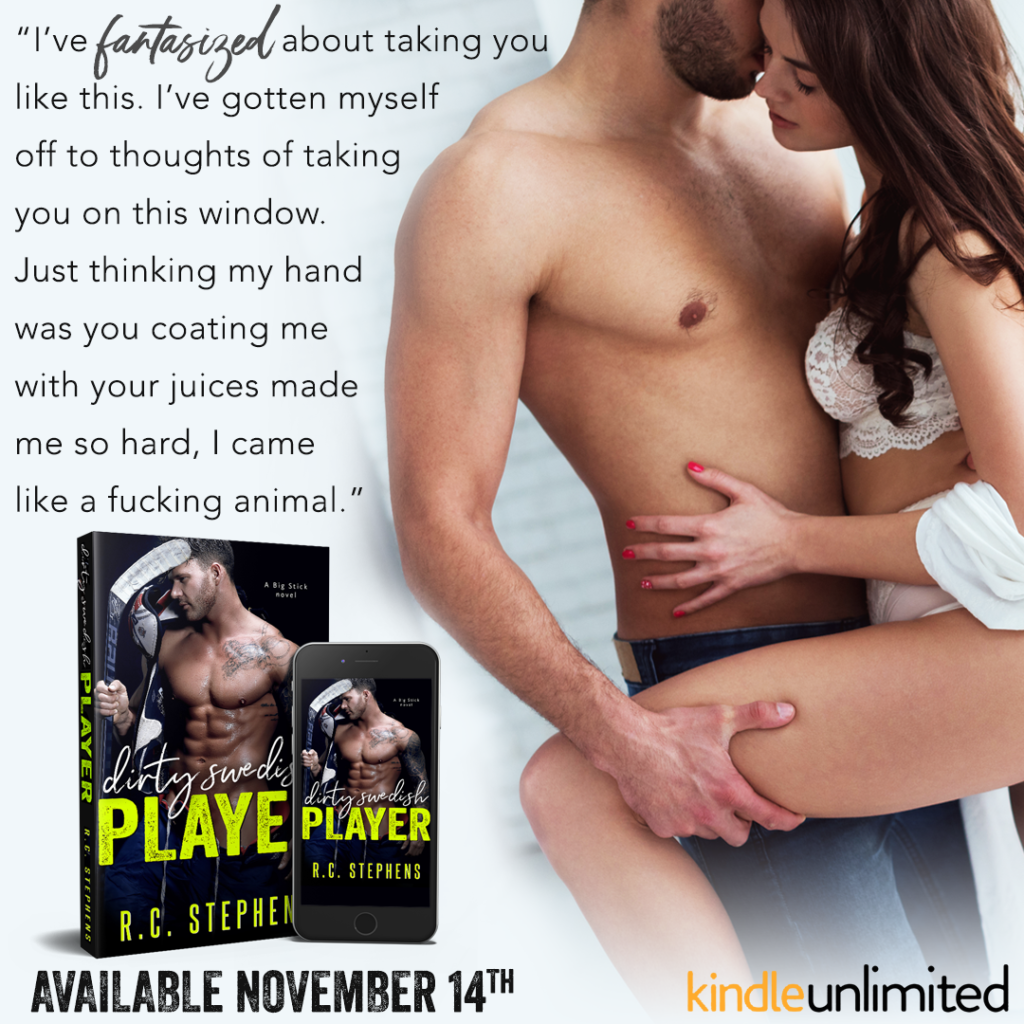 GIVEAWAY
ABOUT THE AUTHOR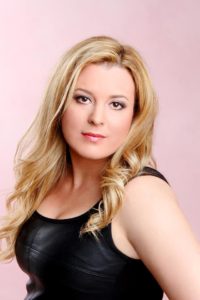 R.C. Stephens is a top 100 Amazon best selling author. She has written ten romance novels and plans to continue to write many more.
When she isn't in her writing cave she is raising three lovely children with her adoring husband.
Her books are filled with humor, heartbreak, emotion and true love.
Born and raised in Toronto, she loves the winter, but Spring and Fall are her favorite seasons.
Keep up with R.C. by signing up to her newsletter -
http://rcstephens.com/newsletter
AUTHOR LINKS
Website:
http://www.rcstephens.com
Facebook:
https://www.facebook.com/rc.stephens.8
Twitter:
https://twitter.com/rcstephensbooks
Goodreads:
https://www.goodreads.com/author/show/1508701.R_C_Stephens
Newsletter:
http://rcstephens.com/newsletter