ROIHAN CYBORG WARRIORS Release

The most valuable weapon the enemy ever made. . . and the cyborg who loves her. Together, their love can save their world.
Roihan wakes from his chip's control to find himself in the middle of a battle. Filled with rage and grief, Roihan only has one goal: to find his wife. And the last time he saw her was during the Ardak invasion a year ago. The most powerful cyborg ever created, Aria can communicate with the Ardak scientists and fly their ships into battle. She is proud to be a member of their army. But when the Ardaks decide to kill everyone on Aurora, she finds that her perfect history in their army might not be what they told her at all . . . Now Roihan and Aria are both on a desperate mission to save everyone from the Ardaks' most powerful weapon: the Red Death. Can they find a cure in time to save their people? And when she remembers the truth about her past, will she still want to?
Buy Roihan Today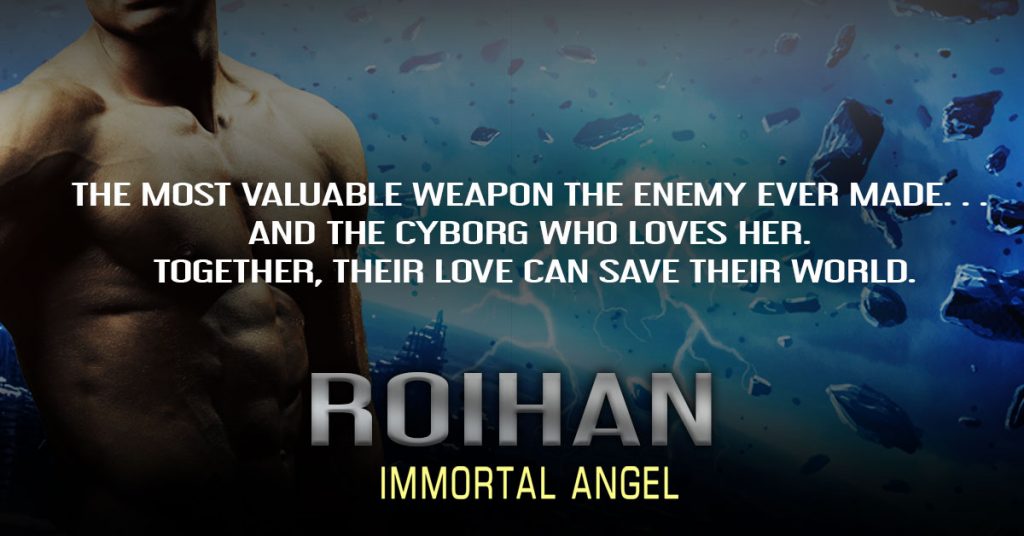 About Immortal Angel
Immortal Angel is always writing. Her specialty? Science fiction / fantasy romances that drop readers into a new world and leave them hanging on until the very end. Growing up on sci-fi, fantasy, and romance; she can't help but weave these elements into her stories. Which, luckily for her readers, results in a whole lot of hot human men, supernatural males, and some very sexy aliens. Immortal Angel loves to hear from her readers, and of course, she wants to hear from you! Feel free to contact her by any of the methods below: