Besotted Cover Reveal
💛💛 COVER REVEAL 💛💛
BESOTTED by Dr. Rebecca Sharp is coming January 21, 2021! Don't miss this enemies-to-lovers romance. #Pre-order today!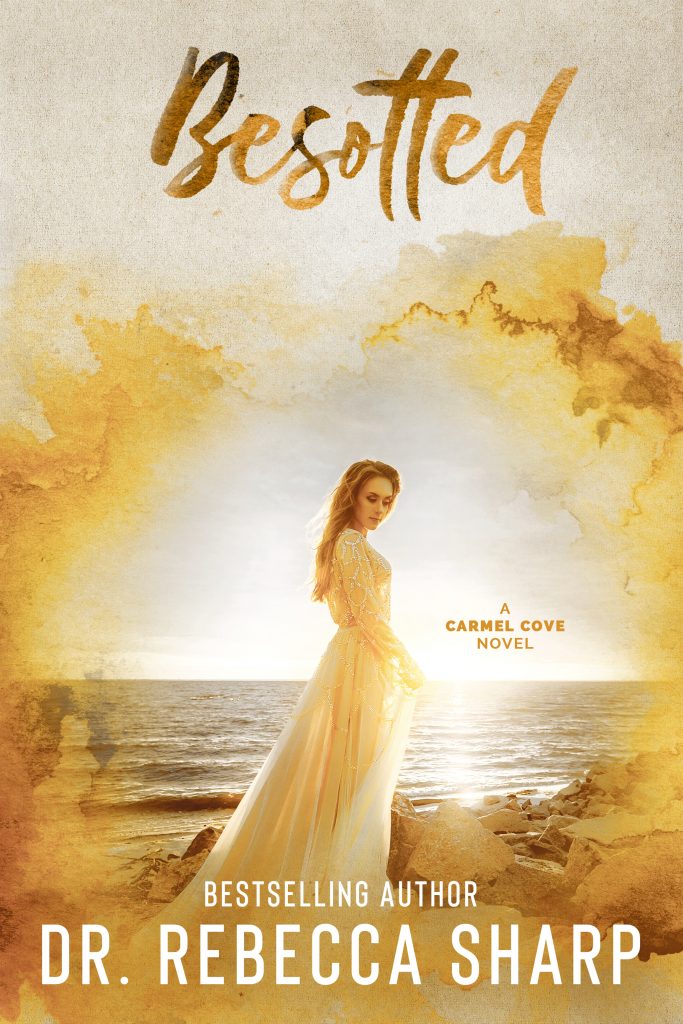 BOOK BLURB
Eve Williams is a hopeless romantic.
Wearing her heart on her sleeve, she's certain she'll know her fairytale prince when she meets him. And when a ruggedly handsome cowboy with brooding Texan charm moves to town,
Eve finds herself completely besotted.
Little does she know that while Miles might be charming, he's no one's prince. Miles Madison learned the hard way that serious relationships will ruin you, and Eve has serious written all over her. So, when she pursues him, Miles douses her hopes and walks away, because forever doesn't exist in his story. After months of ignoring her unrequited crush, a misplaced yoga class puts Eve right in Miles' backyard, disrupting his series of one-night stands and solitary life plans.
And when the man who can only give one thing can no longer resist the woman who wants everything, the idea of forever is no longer out of reach.
As their undeniable attraction cracks through Miles' hardened heart, something unexpected happens—
something that will either bond them forever or tear them apart for good.
PRE-ORDER LINK
💛Amazon:
mybook.to/ReadBesotted
💛Apple Books / Nook / Kobo:
https://books2read.com/ReadBesotted
🌿Add to your TBR: https://bit.ly/Besotted_GR
TEASER
GIVEAWAY
To celebrate Besotted's cover reveal, Rebecca Sharp is giving away a $15 Amazon gift card! Head to her Facebook page to enter:
https://www.facebook.com/drrebeccasharp/
ABOUT THE AUTHOR
Dr. Rebecca Sharp, while using a pen name, is actually a doctor living in Pennsylvania with her husband - the love of her life.
She enjoys working in her practice with her father as well as letting her creativity run free as an author. Growing up she's always loved a good love story and finally decided to give writing one of her own a go.
After graduating with her doctoral degree, she now enjoys spending that thing called free time traveling with her husband, cooking, and knitting.
AUTHOR LINKS
Facebook |
Reader Group |
Instagram |
Twitter |
Mailing List |
Goodreads |
Amazon |
BookBub