acceptance Release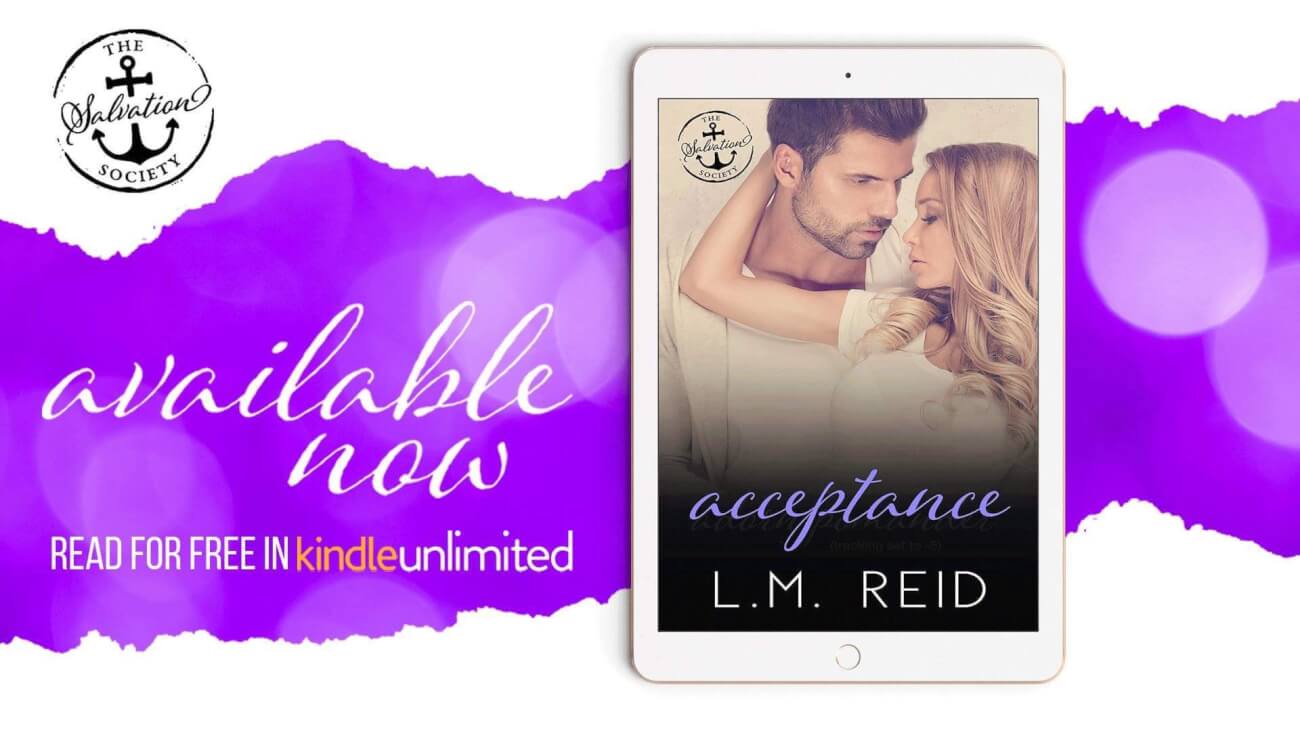 ACCEPTANCE by L.M. Reid
Release Date: August 14
Featuring Mark
Genre/Trope: Single parent
Genre/Tropes: Boss-Employee Relationship/Contemporary Romance
AVAILABLE NOW!!! FREE IN KU!!!
https://geni.us/AcceptanceAmazon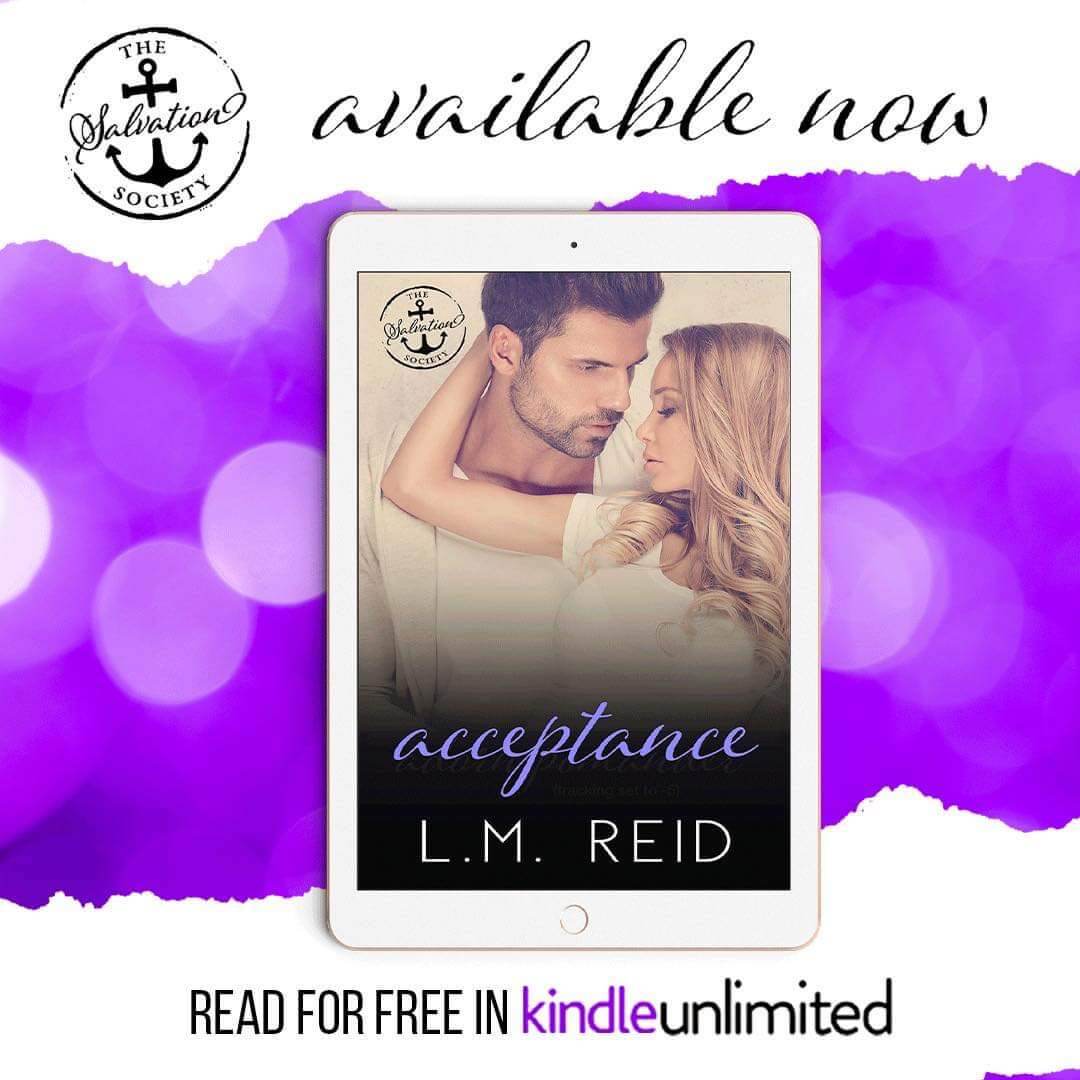 Add to Goodreads:
https://www.goodreads.com/book/show/60688117-acceptance
Salvation Society Author Page:
https://www.thesalvationsociety.com/books/author/l-m-reid/
Blurb:
Ryder
An injury to my knee ends my career as a Navy Seal and sends me to the one place I never wanted to
step foot in again – home.
The moment I step foot in Virginia Beach, my life takes a crazy twist. A new job, a daughter I never
knew about. Being a father is tougher than any mission I've ever been on.
That's when I enlist the help of a nanny.
Only the new nanny is also the woman I had a one night stand with and escaped in the middle of the
night.
Ember
In order to escape my controlling ex, I have to give up everything. My home, my music career – my
life.
Virginia Beach – here I come.
It seems like the perfect place to start over.
And the job ad for a live-in nanny? Exactly what I need to help me do it.
If only my new boss wasn't the guy I had a one night stand with. The one I haven't been able to stop
thinking about since then.
For the sake of his daughter, we put a kibosh on our desires and remain strictly professional.
The sexual tension between us is undeniable, but for the sake of his daughter we do our best to keep
it under wraps.
There is only so much a person can take though.
Will they be able to keep their attraction at bay? Or will tense moments turn into heated nights?
Review:
Ryder never thought his life would end up like it is. He thought he would be a SEAL forever, but a knee injury has taken him out of the game. He didn't want to put anyone in jeopardy so he did what he thought was best. Now he has to face his past and go home again. The memories of there are painful and full of resentment. Ember is a beautiful woman who has the voice of an angel. She is also in a relationship that is destroying her piece by piece. When she runs she has the help of those that love her. Now her new life brings her somewhat joy. However, she doesn't expect to meet Ryder. Ryder has been tasked now with keeping an eye on her. These two have chemistry for sure, but it's so much more than that. When truths are revealed and danger is in the shadows it will be up to Ryder to save her before it's too late.
About the Author:
L.M. Reid writes contemporary romance that is filled with
emotion and a whole lot of steam. Her heroines are strong and
feisty, and her heroes are sweet and sexy.
L.M. loved reading as a child and really fell in love with books
while reading the Babysitter's Club. The series spurred her love
of writing leading her to create her own series as a kid – "Best
Friend's Forever."
Growing up watching soap operas, L.M. has always had a flair
for the dramatic and a love of all things romance.
She is just a Midwest girl with simple tastes and dirty thoughts.
She lives in the state where they swear there is more than corn,
with her husband and son. She's an iced coffee addict and loves
Swedish Fish. While her heart belongs to romance, she loves
curling up on the couch with a good, or bad, horror movie.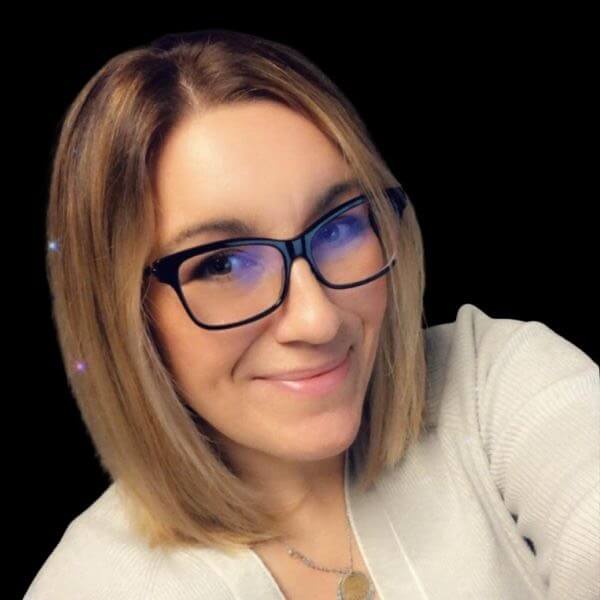 Connect w/L.M:
Website:
http://www.lmreidauthor.com/
Facebook:
http://bit.ly/lylagraceFB
Facebook Readers Group:
https://www.facebook.com/groups/334731291200432
Goodreads:
https://www.goodreads.com/author/show/20503677.L_M_Reid
Amazon:
https://www.amazon.com/Lyla-Grace/e/B07FDDT1KJ/
Instagram:
https://scarlet.pub/LMIG
Newsletter:
https://bit.ly/LMRNEWS
Want to keep up with new books coming?
Sign up for the Live Alert ➜
geni.us/JoinSSociety
Hang out with us! ➜
geni.us/SSHangout