Mine to TAKE Release
MINE TO TAKE
Natasha Madison
Release Date: July 24
FREE IN KINDLE UNLIMITED
From
Wall Street Journal & USA Today
bestselling author Natasha Madison comes a stand-alone
small-town, second-chance sports romance.
When two worlds crossover. From the This Is Series and The Southern Series.
Things are supposed to go smoothly on your wedding day. Aren't they?
Sofia Barnes
I've always loved to play dress-up. Creating fake weddings was my childhood pastime. Now it is my dream come true. I've finally been handed my first client. But nothing could prepare me for who greeted me when I walked in. He was my first kiss, my first everything, including my first and only heartbreak. Now I have to plan his wedding. Matthew Petrov My family is filled with hockey royalty. From my grandfather to my uncle to my father. Now it is my turn to work my way up the leaderboard. I had everything that I've ever wanted in my life. Or so I thought. Nothing could prepare me for coming face-to-face with Sofia. I knew her inside and out. She knew my inner secrets. Two years ago, I let her go, and now she's planning my wedding to someone else. They say time heals old wounds. They lied. Maybe she was just mine to take.
Grab Your Copy!
https://www.amazon.com/dp/B0B88R8R43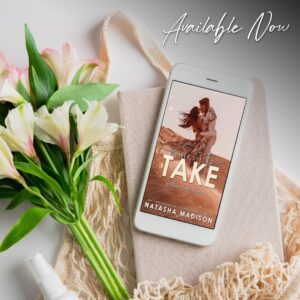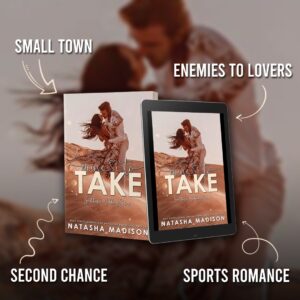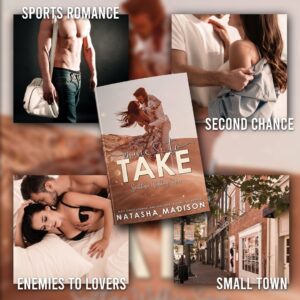 Review:
Sofia Barnes is funny, sassy, and so loveable. I loved her from the start and am so glad she finally got her story. She has always dreamed of planning weddings and now that dream has come true. She's about to embark on her first client ever after helping the other Wedding Planners. But when the bride and groom show up she's about to get the shock of a lifetime. Because in walks in the one man that destroyed her heart. Matthew Petrov. Matthew never thought his life was about to blow up until he walked into the wedding planner's office, now he is faced with some dilemmas. The big on coming face-to-face with Sofia. These two have a major history that needs some closure for sure. But Matthew, he's about to throw a loop in Sofia's carefully guarded life. Can she forgive him for destroying what they had? And will he walk down the isle with the wrong person? Oh, man I loved this story so much I couldn't put it down.
Meet Natasha Madison:
When her nose isn't buried in a book, or her fingers flying across a keyboard writing, she's in the kitchen creating gourmet meals. You can find her, in four inch heels no less, in the car chauffeuring kids, or possibly with her husband scheduling his business trips. It's a good thing her characters do what she says, because even her Labrador doesn't listen to her… Keep up with Natasha Madison and subscribe to her newsletter
https://www.natashamadisonauthor.com/
To learn more about Natasha Madison & her books, visit
here
!
Connect with Natasha Madison:
https://www.natashamadisonauthor.com/contact-me
Hosted by: