TWIST OF date Release

Layla James has always been in the business of love and never mixes business with pleasure, but when Cole Reed walks back into her life, she's left questioning everything. Can this blast from the past convenience Layla to set her rules aside and take a chance on love? Fans of
secret fling romances
will love TWIST OF DATE by Lauren Helms, a steamy matchmaker romance.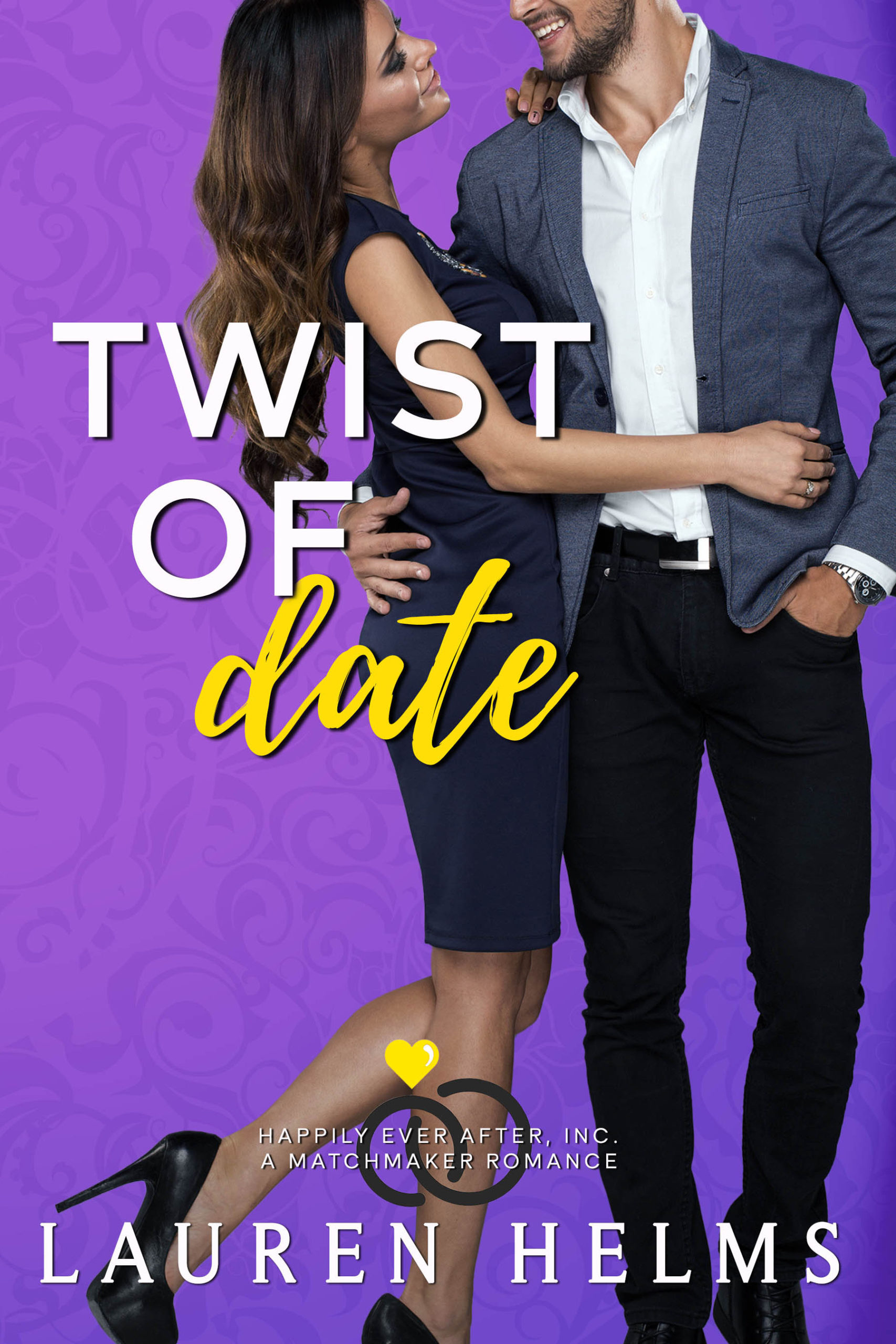 Once upon a time, there was a charming restaurant owner and an unsuspecting matchmaker who refused to mix business with pleasure…
Layla
I've always been in the business of love. Happily Ever After, Inc. has thrived under my leadership and the hard set of rules that I set for myself. But when a never quite forgotten blast from my past walks into my life, I'm suddenly questioning everything and everyone around me.
Cole Reed is everything I want in a man - handsome, successful, and charming.
There's just one small hiccup...Cole is Happily Ever After's latest client, and he's got his sights on me.
Cole
I'm used to getting what I want and I've never left a date unhappy. So when my grandmother insists I need to work with a matchmaker...her lifelong best friend at that...I'm skeptical. Especially when my path crosses with the girl that always seemed to get away.
She's sexy, smart, and determined - everything I've always admired about her. And this time, I refuse to let her get away.
There's just one small problem...Layla James is my so-called matchmaker's granddaughter - and the owner of the matchmaking company that's just taken me on.
It feels like a weird twist of date that's put the two of us back in each other's life, but Layla doesn't quite see it that way.
Can I convince her to break a few rules and take a chance on our own happily ever after?
Add to Goodreads!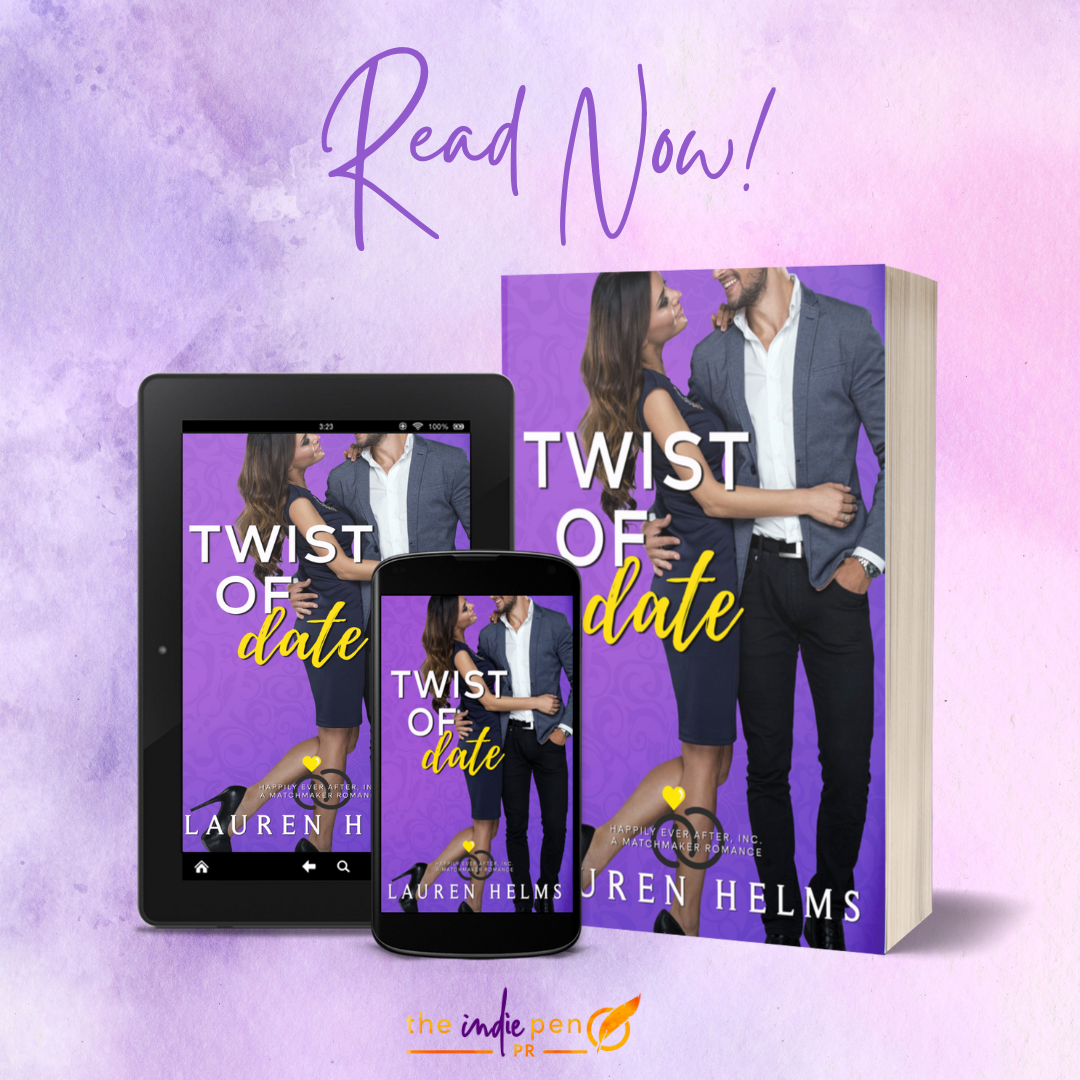 Excerpt
Copyright 2023 @Lauren Helms
"For real, though, a matchmaker? Really, Cole?"
I groan and cover my face with my hand, scrubbing my palm over my eyes then down my cheeks and chin. "Long story short, my grandma asked Ruth to do her a solid and get me settled down. So Ruth went through her song and dance. I think she may have mind ninja'd me into agreeing to be her newest client."
"Well, shit." He barks out a laugh.
"Yeah. So I guess I'll be going on prearranged dates and stuff. I'm not one hundred percent sure what this whole thing involves."
"I'm here for it, though. This is gonna be one hell of a ride, brother. Entertaining as fuck, I'm sure." Travis is going to have a blast with this.
"Here's the crazy thing, though. Ruth's granddaughter, who actually owns the company, I went to school with her. We had a few business classes at IU and kinda hung out in the same crowd. We were never a thing, but I think we both wanted to be."
"Oh, snap," he mutters. "Tell me more."
"I didn't know she was related to Ruth, but I saw her today. We chatted a little. I gave her my number. I want to catch up with her."
"Is she hot?"
I glare at him, his use of the term hot rubbing me the wrong way when it comes to Layla.
He throws his hands up and adds, "What? It's a legit question. It's okay if she's not. You don't always have to date a ten, man."
I shake my head, annoyed. "No, Layla is a fucking twelve. She was a solid ten back in college, but she's even more beautiful now."
Travis whistles. "Damn, you've got it bad."
"No, I don't, just wasn't expecting to run into her today. It's been ten years."
Travis hits me with the back of his hand. "Oh, oh, what if Ruth sets you up with her? Can't you just ask your matchmaker to set you up with people?"
"Honestly, I don't know. I doubt it works like that, but maybe." I trail off. Maybe I should ask Ruth about Layla. If she's single and I'm single, maybe we can finally give it a go.
"Well, I'm team Layla then, man. That's who I want you to give your first rose to. Oh, and then I'll be the friend that she gets to meet before you take her home to meet the parents. It's gonna be an intense ride getting to that final rose ceremony." He gushes. I see the smirk.
"What the fuck is wrong with you, man? This isn't a dating show, it's my life, and I'm not even sure I'm going to go through with it." I stand from the chair and walk toward the door.
"You'll do it. Or Dorthy is gonna come hunt you down," he says from the couch.
He's not wrong.
"I'll be back down around six on my way out. You better not be here." I point at him and give him my best "I'm your boss" glare.
"Oh, hey, if you can fit it into your busy dating schedule"—I roll my eyes at his dig, but he doesn't miss a beat and continues—"trivia night is coming up at that books and coffee place a few blocks from my apartment. Theme is '90s Pop Culture. Wanna go and destroy the other teams?"
I chuckle because of our hobbies, the pop culture trivia is the one we both enjoy the most. He is training at becoming a blacksmith, and me, well, I'm a sucker for a good Dungeon and Dragons campaign. But trivia? Put us in a team and we are unstoppable.
"Sure, send me the info and I'll add it to my calendar."
"You got it, boss." He salutes.
"Don't call me that," I grumble as I walk out his office door.
"If the shoe fits," he yells after me. I raise my hand and flip him off, shaking my head at his laugh that follows me down the hallway.
He's got about two hours before he needs to be kicked out for the night, so I've got two hours to get some work done and focus on my task list.
No more thinking about the gorgeous brunette from my past.
At least that's what I tell myself anyway.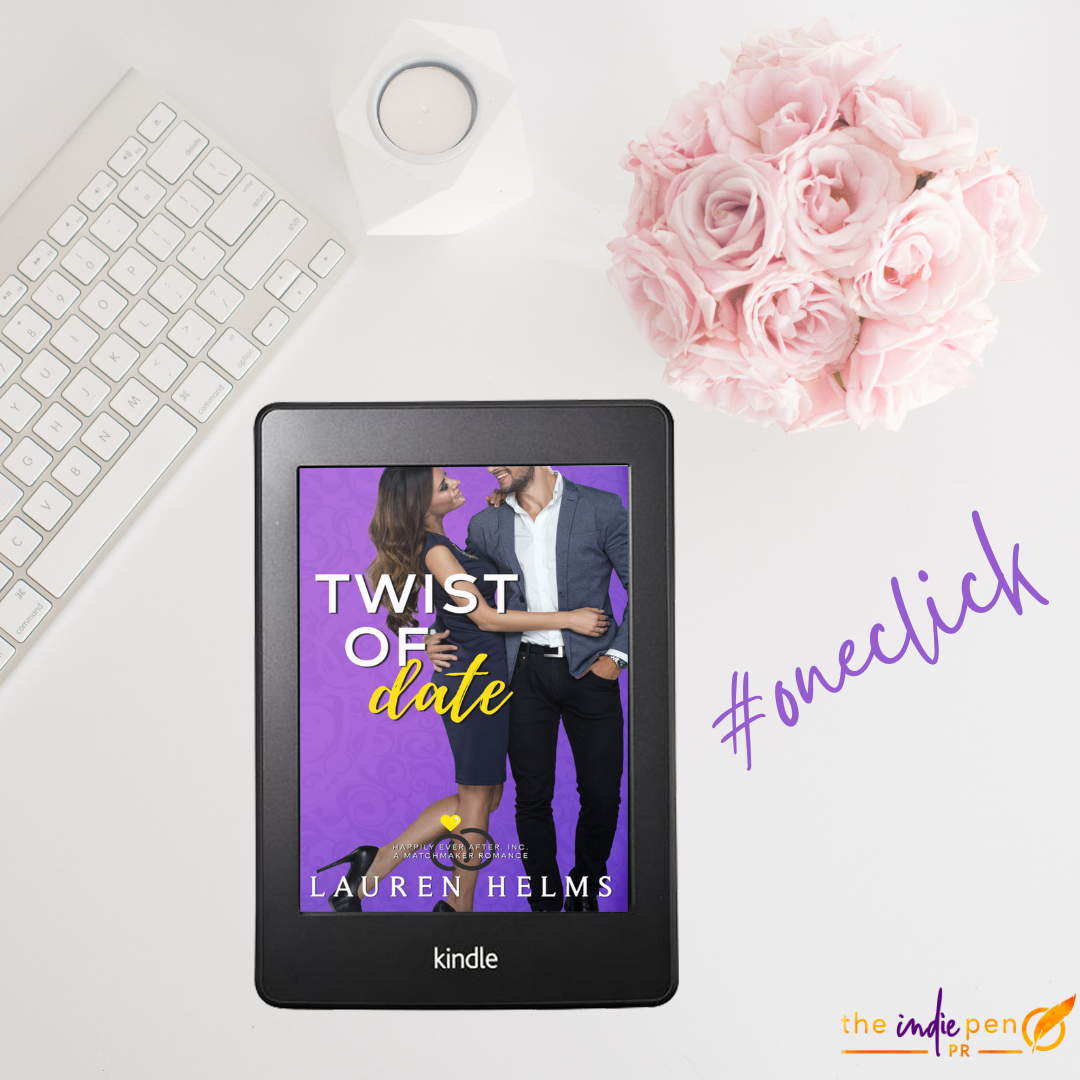 About Lauren Helms
Lauren Helms is a romance author her nerdy and flirty contemporary words. Lauren has forever been an avid reader from the beginning. After starting a book review website, that catapulted her fully into the book world, she knew that something was missing. While working for a video game strategy guide publisher, she decided to mix what she knew best--video games and romance. She decided to take the plunge and write her first novel, Level Me Up. Several published novels later, Lauren created PR company, Indie Pen PR, to help other authors promote their books.
Lauren lives in Indianapolis, Indiana sharing her love of books and video games with her own Gamer Boy husband and three young kid nerds who will hopefully grow up to share the love of things that united Lauren and her husband on their own happily ever after.
Follow:
Facebook
|
Reader Group
|
Instagram
|
Goodreads
|
Amazon
|
BookBub
|
Newsletter
|
TikTok
This promotional event is brought to you by Indie Pen PR