Sara Browne SERIES 1-3 Release

Prepare to be captivated by a tale of personal growth, forgiveness, and the resilience of the human spirit in this roller coaster of a ride, new adult romantic suspense series.
Readers who love Tamara Webber will devour the Sara Browne Series Box Set
from Tricia T. LaRochelle.
Buy Now or Read for FREE with Kindle Unlimited!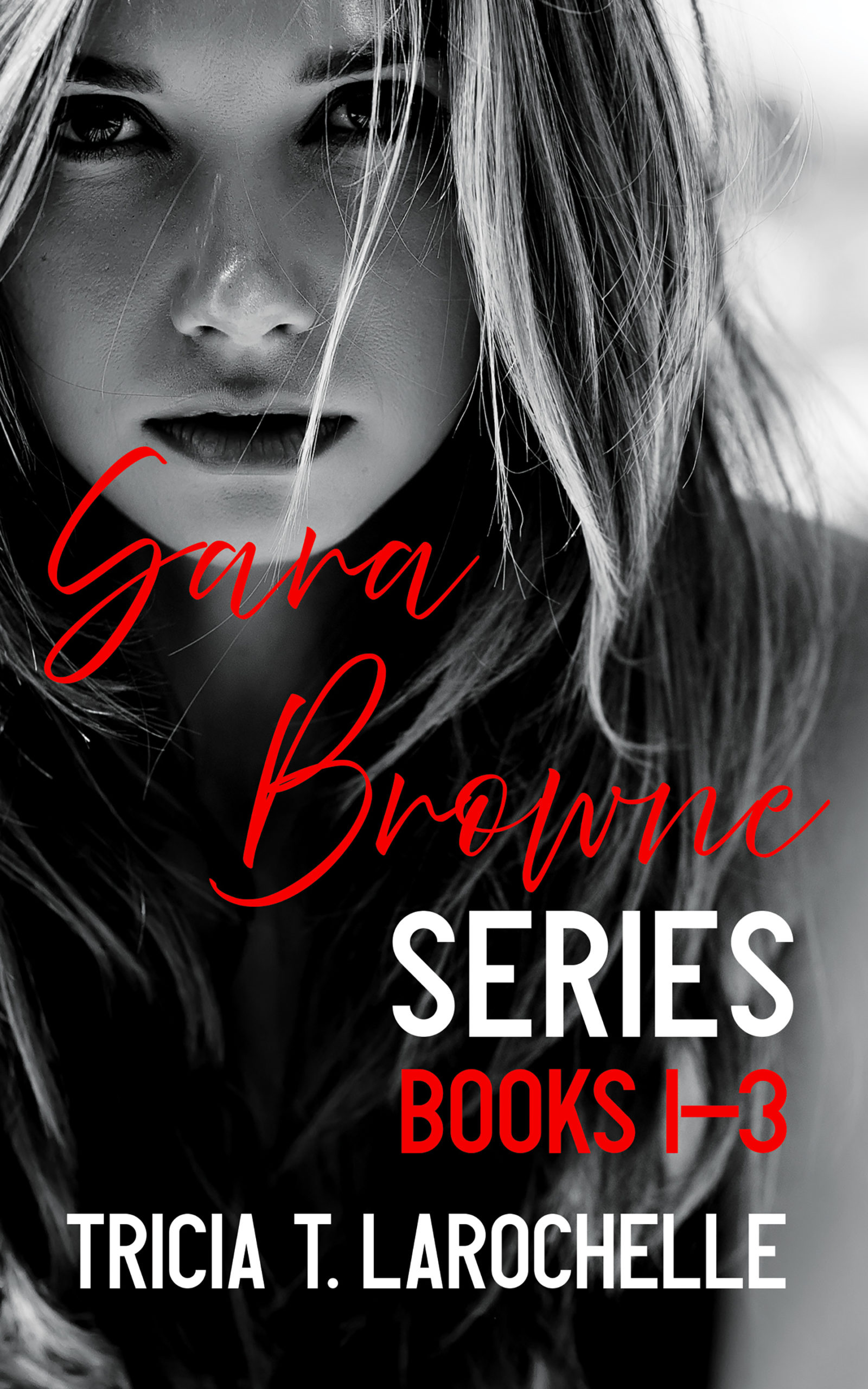 Blurb
The Sara Browne Series brings the reader on a heart-wrenching journey of redemption, where courage and forgiveness hold the key to unlocking true love.
When eighteen-year-old Sara Browne enters college, she hopes the trauma from her past is behind her. Within no time, a hot, six-foot-three blond named Scott Williams manages to capture her heart. But his love comes with a price, one that Sara may not be able to pay.
Lurking in the shadows, ugliness awaits their beautiful and powerful bond. It will take every ounce of strength for Sara not only to overcome the obstacles before her but to survive and somehow love again.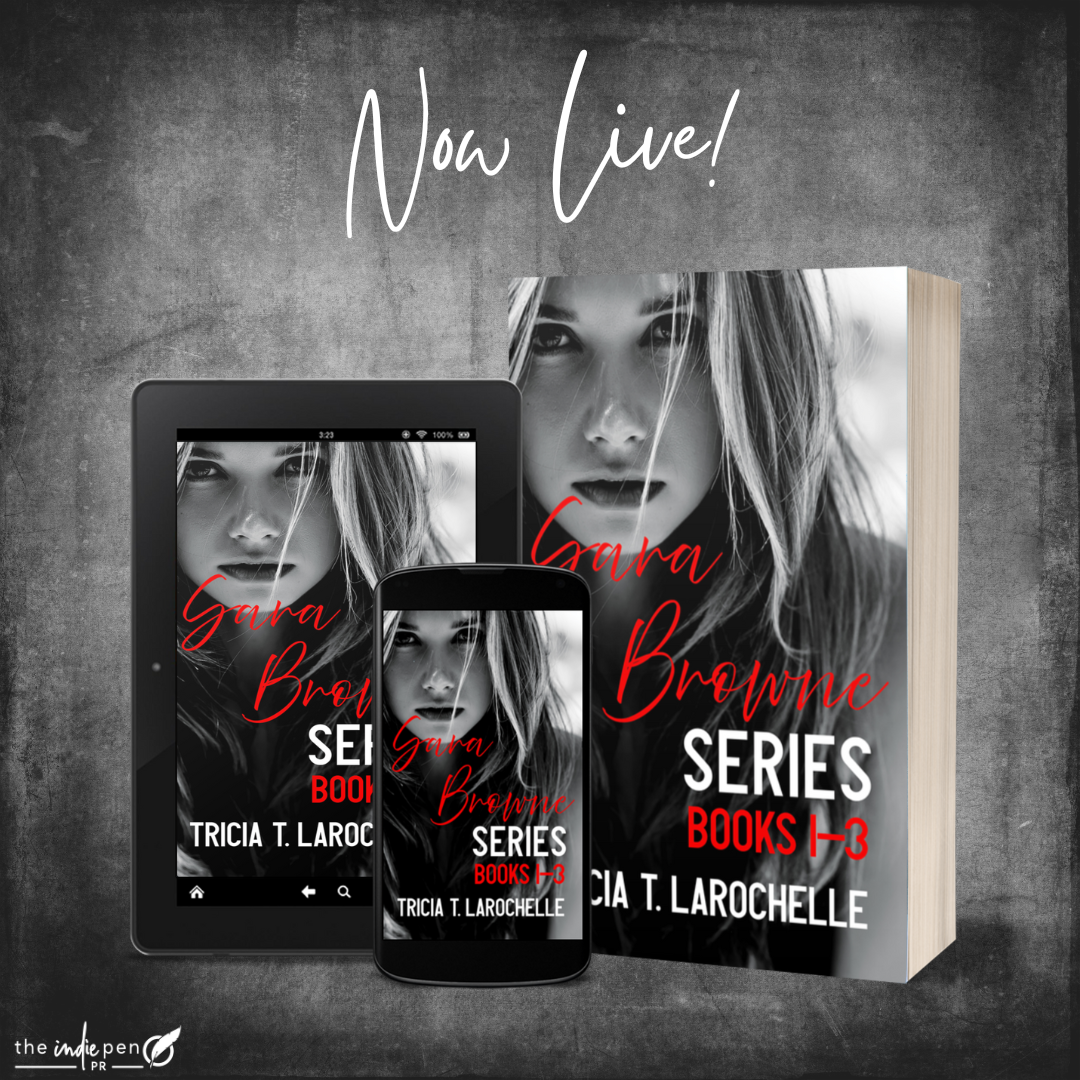 Excerpt
Copyright 2023 Tricia T. LaRochelle
While Derek handed Amy his last beer and tried to convince her to stay, my eyes took a tour of the small crowd, which mainly consisted of men. Wearing pastel-print Oxford shirts (sleeves rolled up to the elbows), khaki shorts, and loafers with no socks, a few of them looked like they just stepped out of an ad. As they threw beanbags into the cornhole board, drank, and carried on animated conversations with fist bumps and head bobs from the loud hip-hop music playing, they exemplified what I'd envisioned a typical fraternity would look like. One large guy with tree trunks for arms smashed a beer can into his forehead and guzzled the foamy fluid that spewed out. Another guy put his fingers to his mouth, kissed them, and yelled, "The taste when it hits your lips."
Amy and Derek looked at each other.
"Old School," they said in unison before they smiled, which made no sense to me.
A few girls were there, laughing with each other, hanging onto guys near them, or drinking. Everyone had a cell phone, which most of the women used to take selfies.
I needed to get myself acquainted with my cell phone and especially social media. I was basic when it came to technology. Then again, I was basic when it came to most things. Very lame—unlike the girl who had just come to the party wearing a floral romper, wedge sandals, and large hoop earrings. Everything about her was stunning, from her long, shiny brown hair to her sleek body.
She approached a guy who had his back to me, placing her hand on his arm. He must've been six-three. His light-blue T-shirt hugged his muscular back and powerful arms, outlining a body that caught my attention and kept it. I liked his hair and the way his caramel curls danced in the late-day breeze. What did his face look like? As if he heard my question, he turned around and stared right at me.
I'd fallen off my bike once when I was a kid and knocked the wind out of myself. For a few agonizing seconds, I literally couldn't breathe. As I struggled to breathe now, my lungs reminded me of that moment.
While Amy continued to rib Derek, I caught sight of hot guy's strong jaw and perfectly proportioned face. The sun reflected off his baby blue eyes that were nothing short of stunning. The corners of his soft, plump lips curved upward into an enticing smile. Enough already. Before I started drooling, I tore my eyes away.
I'd thought about guys—obsessively—but I'd never dreamt up one who looked like him. The boarding school I went to was for girls, but if it had allowed guys, I imagined he and his romper girlfriend would have been king and queen of every prom. Picture perfect. And totally not for me. I was looking for chill, sweet, and cuddly. I didn't need a runway model or a guy who could audition for the next Marvel movie. No need to get crazy.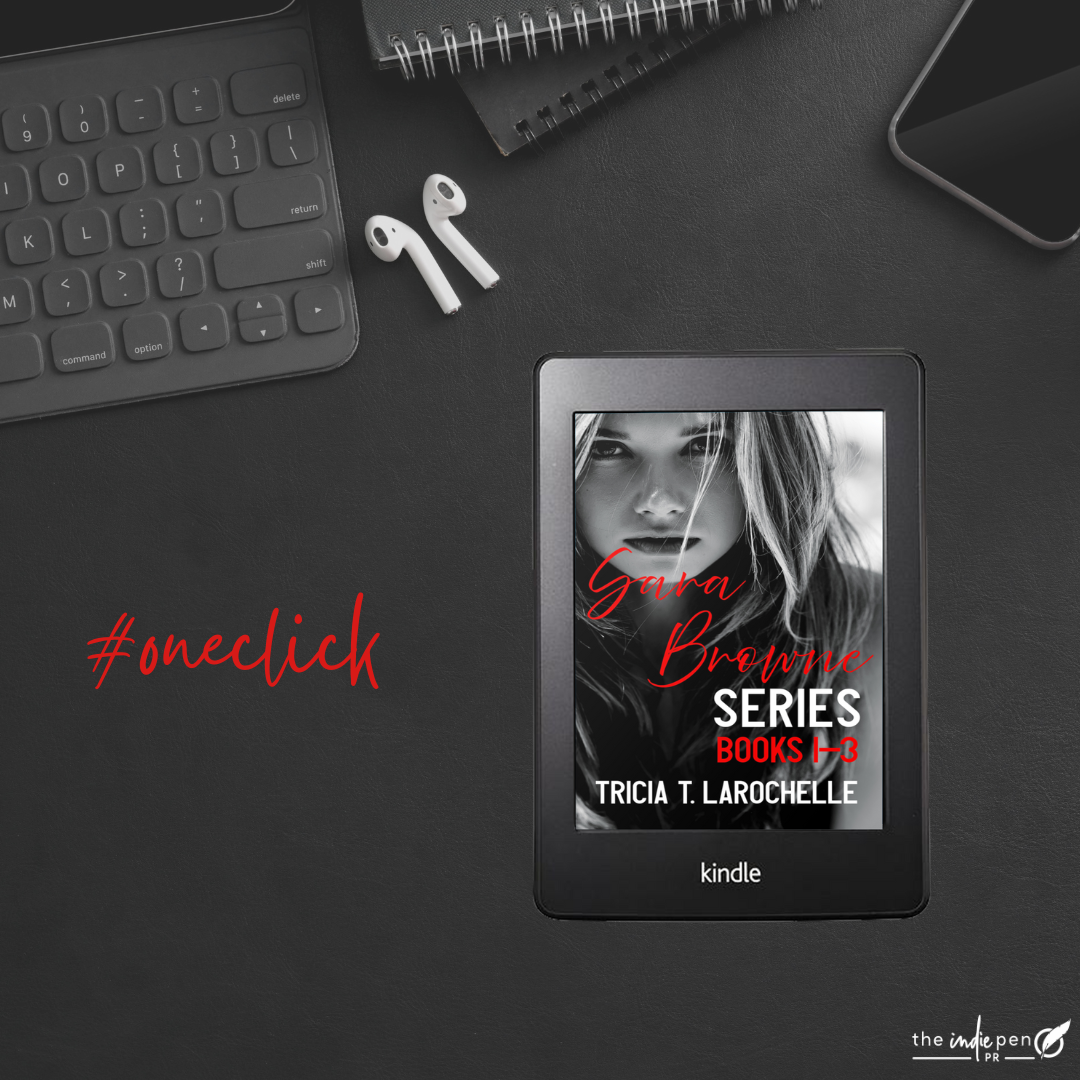 About Tricia T. LaRochelle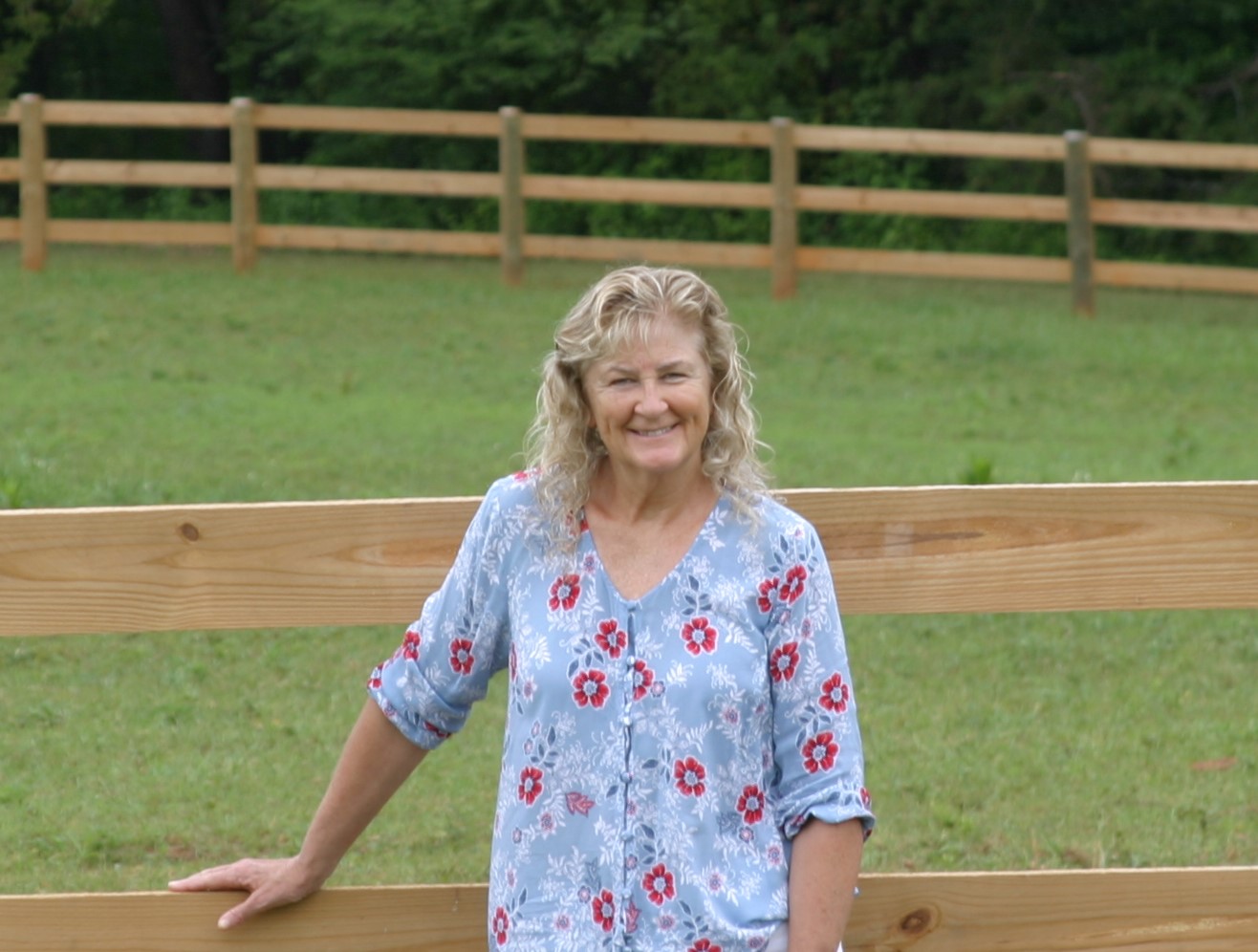 Since she was a little girl, award-winning author Tricia T. LaRochelle has been obsessed with tragic love stories. No beach reads for her. Bring on the grit with a double side of turmoil. She likes to feel the character's anguish as they fight to overcome obstacles to be together. Growing up in central Vermont, she has seen her share of tragedy but remains a hopeful romantic. She now lives in central Virginia, where she continues to foster the possibilities of how love can conquer all.
Flickering Heart is the first book in the Sara Browne Series, a recent finalist for Best First Book in the Hold Medallion Contest, and First Place Winner in The 2022 Incipere Awards. Receiving an Honorable Mention in the Incipere Awards in the same category, Revive is the second book in the series, and Handfast, the latest installment, is the third. Stay tuned for updates and announcements on Facebook, Instagram, Twitter, or sign up for her newsletter at TriciaLaRochelle.com.
Follow: Website | Facebook | Twitter | Instagram | Amazon | Goodreads | Pinterest | Newsletter
This promotional event is brought to you by Indie Pen PR