DR. PERFECT Release
PERFECT
Louise Bay
Release Date: April 20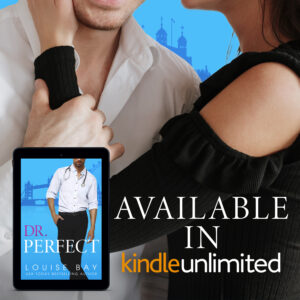 A boss, his assistant, a snowstorm and just one bed. What could go wrong?
They call him Dr. Perfect. I call him Dr. Aloof, Dr. Arrogant, Dr. If-you're-going-to-fire-me-just-get-it-over-with. If I had other options, I'd quit, but I need this job. Badly. So I jump at the chance to impress him by hand-delivering some important documents. Yes, he's staying on a remote Scottish Island, but I've got it covered... Until the ferry back is cancelled, there are no hotels on the island and there's a storm headed our way. So I'm snowed in with my impossibly handsome boss, who barely knows my name, in a tiny one-bedroom cottage in the middle of nowhere. But unlike the snow outside, his icy stare is beginning to melt and we don't need a generator to keep it warm inside.
Grab Your Copy!
https://geni.us/QwhZbhd
Review:
Ellie needs this job and she doesn't need to deal with the arrogant new doctor she works for. Dr. Cove honestly I felt needed to get his crap together in the beginning. I did struggle to read the beginning with was odd for me in this series, but the story got way better. These two have to navigate around each other in this new business venture and as Ellie tries to help as much as possible she also tries not to strangle Zach as well. When they come to an impossible situation things will heat up but what happens when they get back to reality?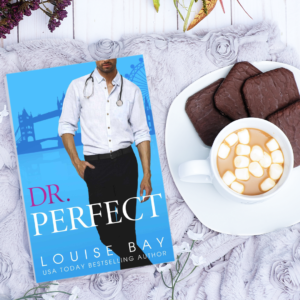 Meet Louise Bay:
International, Wall Street Journal, and USA Today bestselling author, Louise Bay writes sexy, contemporary romance novels – the kind she likes to read. Ruined by bonk-busters and sexy mini-series of the eighties Louise loves all things sexy and romantic. There's not enough of it in real life so she disappears into the fictional worlds in books and films. Louise loves the rain, the West Wing, London, days when she doesn't have to wear make-up, being on her own, being with friends, elephants and champagne. She loves to hear from readers so get in touch! Keep up with Louise Bay and subscribe to her newsletter:
https://louisebay.com/newsletter/
To learn more about Louise Bay& her books, visit
here
!
Connect with Louise Bay:
https://louisebay.com/contact/
Hosted By: