BLACK WIDOW Cover Reveal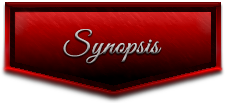 "I bet I could make you fall in love in a week." The offer seals Scott Russell's fate.
After a bitter betrayal and an ugly divorce, the detective is forced to make a fresh start. His new position in a quiet suburb should be a walk in the park compared to his years in Chicago. However, he quickly learns that small towns come with their own issues, with citizens who are slow to forgive and even slower to forget. The town's wealthy and reclusive author is a mystery to most. To Scott, she's just another nameless girl on the train. With a reserved smile and shoes worth more than a month's rent, his only concern is she might be out of his league.
"I can give you seven days, but not my heart." The acceptance is one more in a string of lies.
Celeste Smythe doesn't believe in love at first sight. Relationships take time and sometimes even that isn't enough. Not with the secrets she harbors in her guarded heart. Yet fate keeps pushing her toward the handsome and absurdly persistent man, and resisting may be more than she can endure, no matter the risks. When the week is over, Scott may think he knows her. Celeste may know she loves him. But when the truth is revealed about the town's most talked about citizen, he may discover he's put more than his heart on the line.