FLAUNT Blog Tour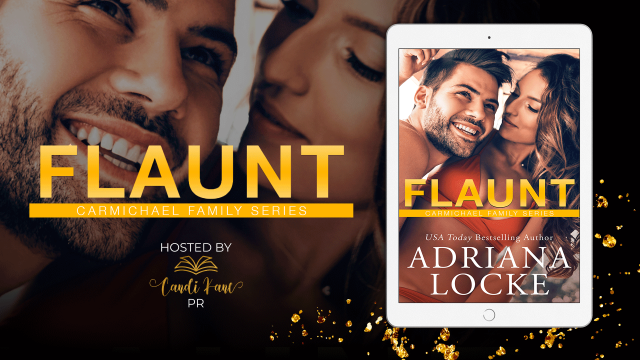 FLAUNT BY ADRIANA LOCKE
Release Date: June 2nd
Genre/Tropes: Roommate-to-Lovers / Blue Collar / Small-Town Romance
FLAUNT IS AVAILABLE NOW!!
Flaunt by USA Today bestselling author Adriana Locke is NOW LIVE!
Make sure to grab this roommate-to-lovers romance TODAY!
https://geni.us/VE8XNT2
Add to Goodreads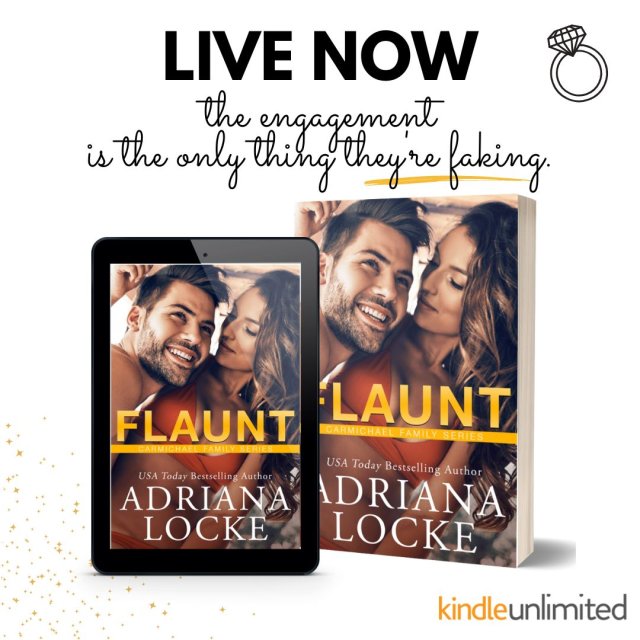 Blurb:
Looking for a Fake Fiancé
Have you ever wanted to prove someone wrong so badly that you could taste it?
It doesn't matter if they're right. The fact that they had the audacity to say it is what counts.
Hi. It's me. I'm that person.
The man I've been casually seeing told me I'm not "wife material" and should "lower my expectations". Didn't he realize I lowered them the moment I met him for dinner?
Obviously not.
Am I petty? Maybe. Annoyed? Of course. Determined? Definitely.
I need someone to help me flaunt my new engagement—my fiancé couldn't wait to pop the question because I'm that amazing—in his face.
The problem? I don't have a boyfriend, let alone a husband-to-be.
Which brings us to you.
Are you handsome? Successful? A smooth talker extraordinaire?
Are you willing to do all the things that someone madly in love would do?
Putting your hand on the small of my back. Forehead kissing. Acting like I'm a treasure you can't live without. I need you to be prepared to do all those things … and maybe more.
What do you get out of this? I'm willing to negotiate terms—especially if they include a job and a place to stay. It's a long story.
One night. One event. Let's put on one heck of a show.
From USA Today and Amazon Charts Bestselling author comes a "hot and hilarious!" fake-dating tale between two frenemies that turn into roommates, coworkers, and, ultimately, lovers. Fans of close proximity, one-bed trope, and blue-collar, small-town heroes will fall madly in love with this story.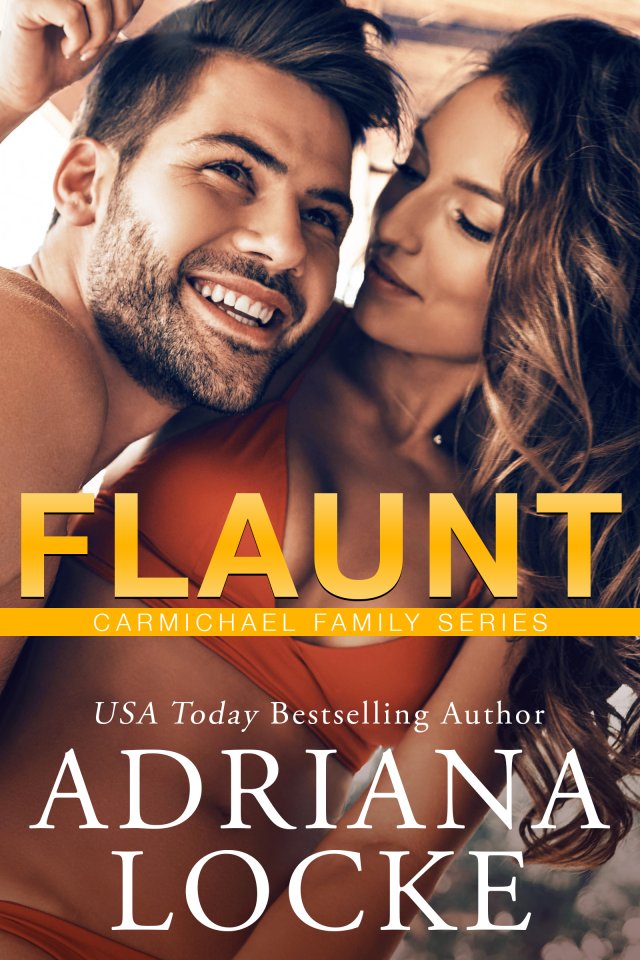 REVIEW:
OH HELL YES!!! I have been waiting for Banks story he has always been someone fun to read about his antic with his brothers. He's the prankster that doesn't take life too seriously. He makes sure that he is always giving his brothers and sister a hard time. Banks was always someone that was a mystery when we read about him. I just loved his energy and his zest for life. He is a hard worker and makes sure that his employees are always happy. Sara is the one woman that drives him nuts and their love/hate relationship is pretty funny. Sara is struggling and having a hard time. After some unfortunate incidents, she ends up with Banks as his roommate for just temporary help. These two banter like an old married couple, but their friendship will blossom and it will show us that two unlikely enemies can become best friends. When feelings change can Banks change Sara's mind about being loved. *sigh* Just read and fall in love with these two.
About the Author:
USA Today Bestselling author, Adriana Locke, writes contemporary romances about the two things she knows best—big families and small towns. Her stories are about ordinary people finding extraordinary love with the perfect combination of heart, heat, and humor.
She loves connecting with readers, fall weather, football, reading alpha heroes, everything pumpkin, and pretending to garden.
Hailing from a tiny town in the Midwest, Adriana spends her free time with her high school sweetheart (who she married over twenty-five years ago) and their four sons (who truly are her best work). Her kitchen may be a perpetual disaster, and if all else fails, there is always pizza.
Learn more at adrianalocke.com.
Connect w/Adriana:
Website:
https://adrianalocke.com
Facebook:
https://www.facebook.com/authoradrianalocke
Facebook Group:
https://www.facebook.com/groups/booksbyadrianalocke
Twitter:
https://twitter.com/authoralocke
Instagram:
https://www.instagram.com/authoradrianalocke
Goodreads:
https://www.goodreads.com/author/show/8379774.Adriana_Locke
Amazon:
https://amzn.to/3ivy7xd
Bookbub:
https://www.bookbub.com/authors/adriana-locke
Newsletter Signup:
http://bit.ly/NewsletterAddy