ALPHA'S Mate Book Blitz
Shifter, Blake Beckett, was coasting along just fine until a portal accident during a routine mission left him stranded with no memory. Thrown together with human, Taryn Anders, fire sparks between them. But when Blake's memory returns he's forced to choose between his duty to his clan or his connection with Taryn. Readers who enjoy forced proximity romances will want to sink their teeth into An Alpha's Mate by Bree Westland, a steamy fated mates romance.
"What a fully packed story. From page one you are pulled into the story and I could not put it down. "-Marsha, Amazon Reviewer
"The best surprise? Westland is a great writer who weaves an exciting page-turner novel with vivid descriptions that will pull you right into this great story and cause you to love the main characters."-Pam, Amazon Reviewer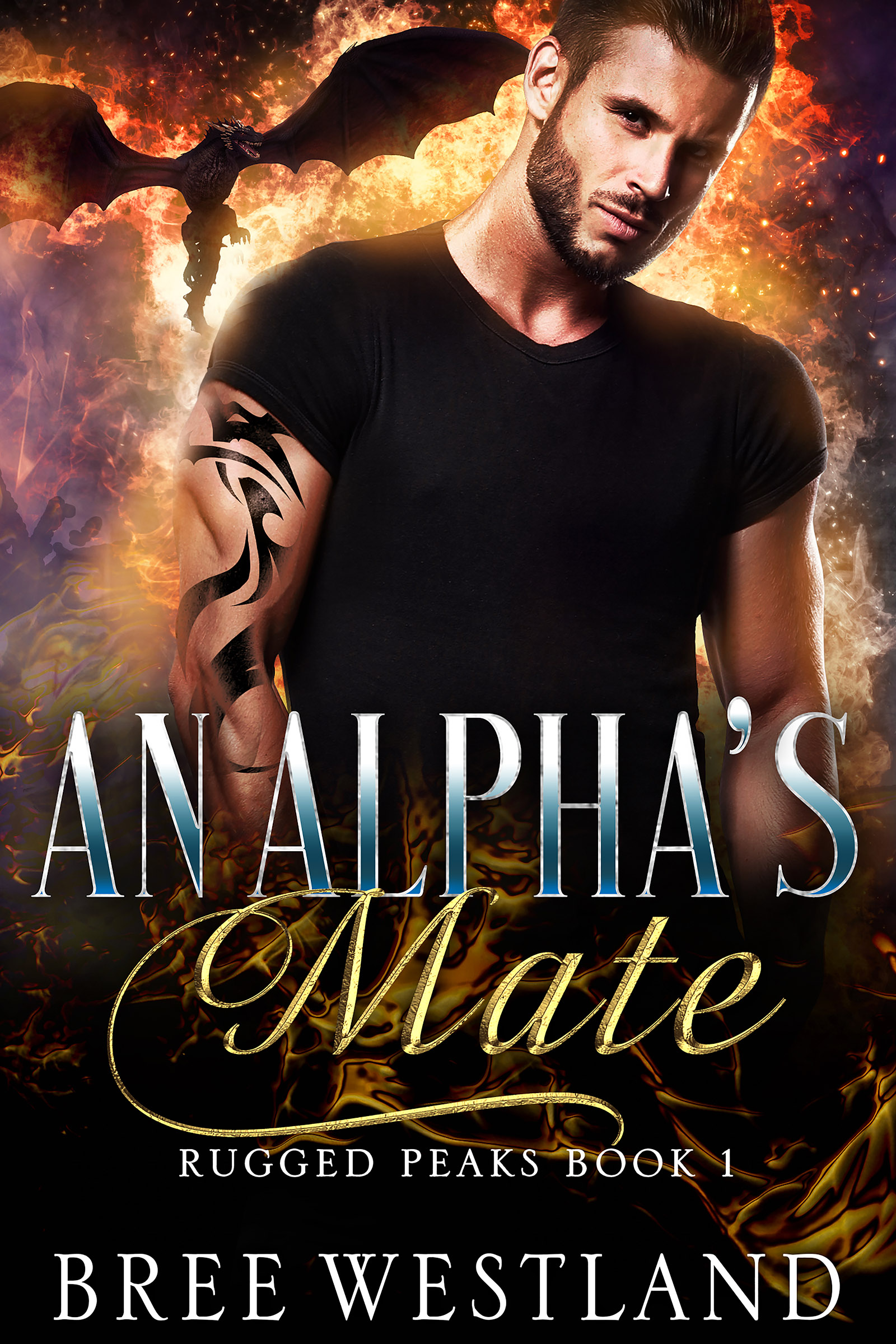 Blurb
Her protection is his solemn duty… But at what cost?
Blake Beckett was coasting along just fine. Solo. Until a portal accident during a routine mission to Earth left him stranded with no memory. Where he meets… His mate?
Blake gave up on love after his first mate died, leaving him a barren wasteland on the inside. But as his memory returns, the reason for his trip, his sacred duty to his dragon clan, comes rushing back. To deliver the newest human offering, to his Alpha and brother.
Taryn Anders willingly signed up for a five year stint on the planet Rayner by entering the lottery held on Earth. But she's human and unfamiliar with the clan's ways. Not to mention fighting her own demons due to an abusive ex who still haunts her days and nights.
When Blake and Taryn are thrown together, fire sparks between them. But does their budding relationship stand a chance? There's a slim possibility the Alpha will pass her by. The alternative means battle with his brother, igniting upheaval within the clan, the tenuous grip of power up for grabs between them in a fight of life or death.
Meanwhile, no dragon shifter can deny the primal calling of his mate for long. Soon Taryn will be in danger.
From him.
*Readers can expect healthy doses of hot shifters, naughty language, and sexy times with a fated mate, all wrapped up in a happily ever after.
Buy Now or Read for FREE with Kindle Unlimited!
Excerpt
Copyright 2023 @Bree Westland
Smoke filled her nostrils, burned her eyes and seared her throat. People motioned wildly around her, but amid the pandemonium, she couldn't hear anything but her own breaths as she took in bits of air mixed with ash, then coughed it back out.
Something collided with Taryn's head. She staggered, wiping at her wound, her hand coming back covered in blood. She crumpled to the floor, her rising panic easing as strong hands gripped her.
#
Blood… His mate's blood… Blake sniffed the air, his beast clawing at his skin. Barking orders to the team members still standing after the explosion, Blake skirted the flying burning debris and broken bodies to reach Taryn. Heat scorched his face, stung his eyes as he communicated instructions to his team. The world spun in slow motion, and just like that, she was falling. "Taryn!" Almost there.
A frantic need took him. He had to get to her. Was she dead or alive? Screams and moaning from the fallen around him burned at the edge of his consciousness. "Taryn!" Breaking her fall, Blake slid beneath her, grasping both her arms, cradling her body. His breath heaved in and out while he clutched her, trying to still his own motion so he could feel the rise and fall of her chest.
One. Two. Yes. She was breathing. For a brief few seconds he kept their bodies pressed together, willing his energy into her, then rolled her on her side. He leaned over her, taking the opportunity to brush his nose along her neck, filling himself with her essence. A shudder rattled through him.
Trace bits of Avery's scent still lingered, but he'd anticipated that and swallowed down the growl forming in his throat. Strong and sweet, the smell of jasmine coiled around Taryn. He coughed out a breath and angled her head toward him.
Remnants of ash and smoke mixed with the scent of copper clogged his throat, and his voice came out gritty, hoarse, desperate, as he fought for a clean breath. "Say something. Where are you hurt?"
Buy Now or Read for FREE with Kindle Unlimited!
About Bree Westland
Hi, I'm Bree! Paranormal romance writer and lover of all things fantasy. I write steamy shifter romances with growly alpha men and the strong women who love them. Most days you can find me tucked away in my office, lost in the worlds and characters I create, listening while they tell me their stories.
When not writing, you can catch me curled up with a hot cup of tea and my ever-growing TBR pile. I call home the sunny beaches of Jacksonville, Florida, but I love traveling as long as I can take my laptop with me!
Follow: Facebook | Website | TikTok | Pinterest | Goodreads | BookBub | Newsletter | Amazon
This promotional event is brought to you by Indie Pen PR