Vixen Release Blitz
Title: Vixen (Devil's Handmaidens MC: Timber-Ghost, Montana Chapter, #4)
Author: DM Earl
Genre: MC Romance
Release Date: September 24, 2023
She's as fierce and fearless as they come...
Being pulled back in is the absolute last thing that I want, Or need. After all, the demons and horrors of back then nearly destroyed me, Broke me, And killed me.
But my friend needs me, She needs out, Away from the trafficking and prostitution, An escape I know all too well.
The Devil Handmaidens are always on my side, Supporting me, Trusting me, And protecting me.
I just need one more person on my side, The strongest, bravest man I know, The one who shattered my heart, Left me high and dry. Can I rely on Ironside, Or will he break me all over again?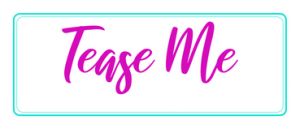 D.M. Earl is a U.S.A. Today Bestselling Author who spins stories about real life situations with characters that are authentic, genuine, and sincere. Each of her stories allow the characters to come to life with each turn of the page while they try to find their HEA through much drama and angst. D.M. finds ideas for her next story from within those around her and what she experiences in daily life. Each book has a part of her left behind in it. She lives in Northwest Indiana married to her best friend who was instrumental in the start of her writing career in 2014. When not writing D.M. loves to read, play with her seven fur-babies (yeah crazy) and ride her Harley Dyna Lowrider.
"Enjoy this Ride we call Life." Remember we only get one chance.