ALWAYS Mine Release
🔥 ℕ𝕖𝕨 ℝ𝕖𝕝𝕖𝕒𝕤𝕖 🔥
𝐀𝐥𝐰𝐚𝐲𝐬 𝐌𝐢𝐧𝐞 𝐛𝐲 𝐋𝐚𝐮𝐫𝐚 𝐏𝐚𝐯𝐥𝐨𝐯 𝐢𝐬 𝐋𝐈𝐕𝐄 𝐚𝐧𝐝 𝐅𝐑𝐄𝐄 𝐢𝐧 𝐊𝐢𝐧𝐝𝐥𝐞 𝐔𝐧𝐥𝐢𝐦𝐢𝐭𝐞𝐝!
"𝐴 𝐹𝐴𝑁𝑇𝐴𝑆𝑇𝐼𝐶 𝑠𝑡𝑎𝑟𝑡 𝑡𝑜 𝑤ℎ𝑎𝑡 𝑖𝑠 𝑏𝑜𝑢𝑛𝑑 𝑡𝑜 𝑏𝑒 𝑎𝑛 𝐼𝑁𝐶𝑅𝐸𝐷𝐼𝐵𝐿𝐸 𝑠𝑒𝑟𝑖𝑒𝑠!" ~𝐸𝑚𝑖𝑙𝑦 𝑇, 𝐺𝑜𝑜𝑑𝑟𝑒𝑎𝑑𝑠 𝑅𝑒𝑣𝑖𝑒𝑤𝑒𝑟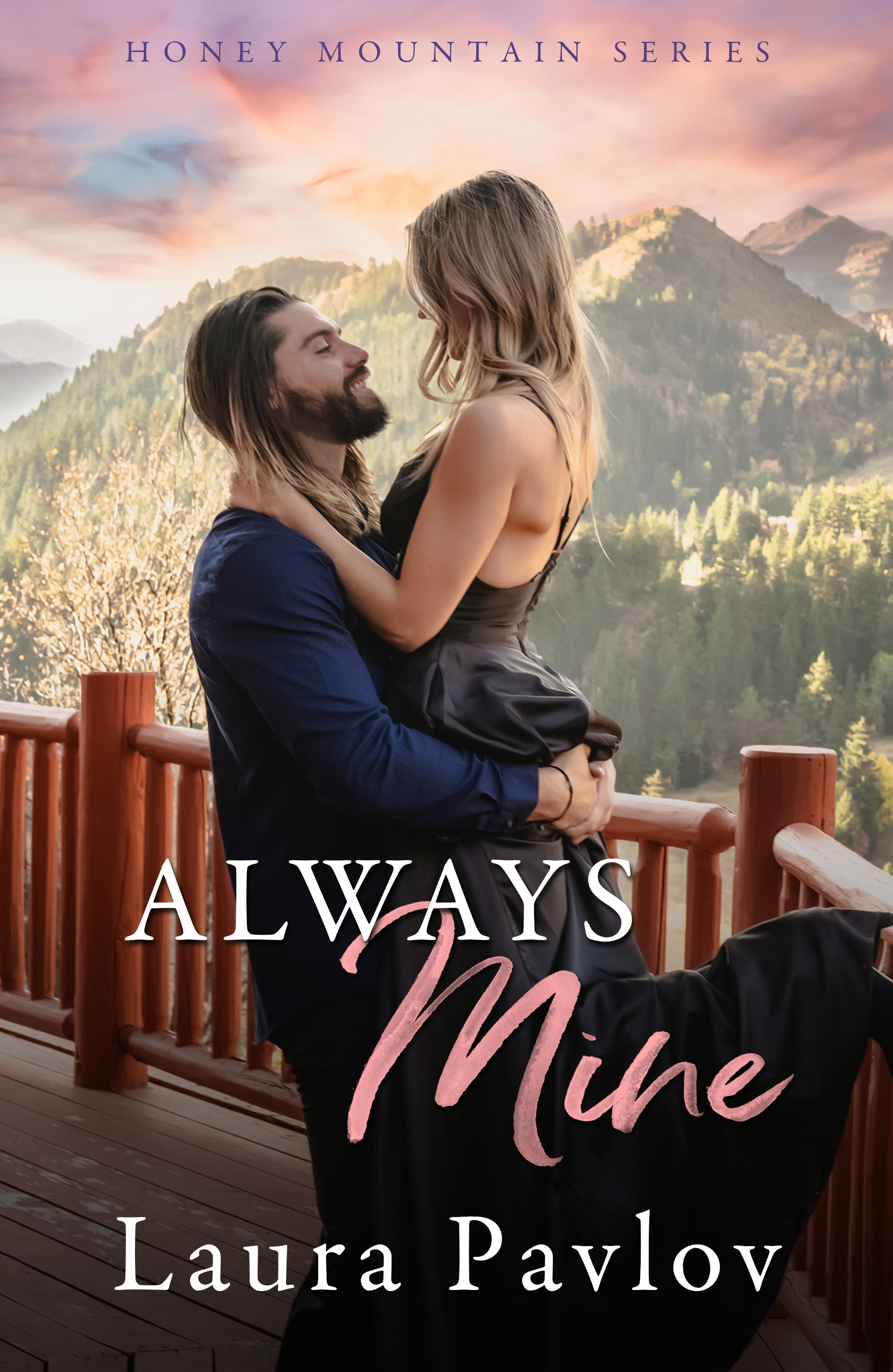 #1Cʟɪᴄᴋ: http://mybook.to/ALWAYSMINE
𝑯𝒆 𝒇𝒊𝒈𝒉𝒕𝒔 𝒇𝒊𝒓𝒆𝒔 𝒇𝒐𝒓 𝒂 𝒍𝒊𝒗𝒊𝒏𝒈, 𝒃𝒖𝒕 𝒕𝒉𝒆 𝒇𝒍𝒂𝒎𝒆𝒔 𝒃𝒖𝒊𝒍𝒅𝒊𝒏𝒈 𝒃𝒆𝒕𝒘𝒆𝒆𝒏 𝒖𝒔 𝒎𝒂𝒚 𝒃𝒆 𝒕𝒐𝒐 𝒃𝒊𝒈 𝒕𝒐 𝒆𝒙𝒕𝒊𝒏𝒈𝒖𝒊𝒔𝒉.
Niko West is the most beautiful man I've ever laid eyes on.
Six feet, four inches of broody, chiseled Greek god in a firefighter suit.
He's also been my best friend since kindergarten.
He always says the only solid thing in his life is our friendship.
He's Honey Mountain's favorite player and I'm what you'd call a relationship girl.
But when I find myself single for the first time since turning sixteen, I make Niko an offer he can't refuse.
Who better to show me what I've been missing?
But now that we've crossed that line, I don't know if friendship is enough for me.
Goodreads: https://bit.ly/AlwaysMineGR
𝔽𝕠𝕝𝕝𝕠𝕨 𝕥𝕙𝕖 𝕒𝕦𝕥𝕙𝕠𝕣!
Facebook | Instagram | Newsletter
Review:
Niko and Vivi have been friends forever. They have been there for one another when the hard times and the fun times are there. When Vivi makes a decision to change everything she's hoping that Niko will be there to catch her. Niko has always protected Vivi since they were young and he is hesitant to move things in the direction that Vivi is asking. However, sometimes you need to take a leap in order to find out if there is anything there. These two will navigate their past, present, and their future with love, passion, and drama. Fall in love with Honey Mountain I sure did.